I shouldn't be writing a news post today. I have tons of grading and other work to finish. I've really enjoyed working with a new group of students at a new university.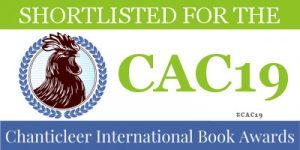 I've also had some good news on my manuscript. I was shortlisted for the Chanticleer Cygnus Science Fiction Award for 2018. I submitted last year before I knew about my 2017 paranormal win. But, I'm glad I did it. This is a new group of competitors and it's nice to know my book is still holding up against other SciFi books. I'm very excited and honored that Virtuous Souls has been doing so well in the Chanticleer competitions. I think I love these people!
Since I had such a good time at the Chanticleer conference in April, I wanted to go to the RWA conference in Colorado and hobnob with other romance writers. But I'm teaching this month. I did, however, have a lovely RWA chapter meeting last month with two seasoned writers. I really like my chapter. The women are very supportive. Below I have a picture of our group with the two speakers from last month (Rachael Herron and Sophie Littlefield). The month before that Gail Carriger came and talked about brand. Very nice.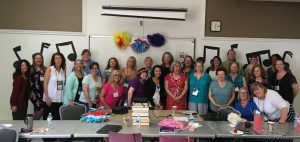 I can't wait to get back to my writing. I also need to get back on social media. I've missed some Twitter pitches. One of them was geared toward people who called, "The Insecure Writers Group." They sound interesting, but not so insecure. In academia we learn very quickly, if you can admit your faults, especially that you're insecure, most likely you're the most secure person in the room! Anyway, I'll write more when I finish teaching!
Follow me on Twitter @pclepage and don't forget Instagram: pc.lepage
I plan to start a professional Facebook page soon, so stay tuned!